About Us
Pete Mitchell and Associates, Inc. is an independently owned and locally operated insurance agency in Memphis, Tennessee.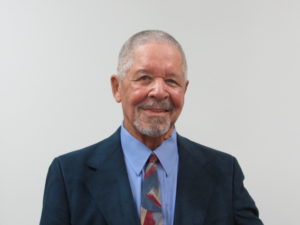 Eldridge "Pete" Mitchell, Founder, started the agency in 1975 providing athletic and student accident insurance to school systems in Memphis and surrounding areas. The agency now provides a full range of products and services for individuals and businesses.
Whether you need auto, business, health, homeowners, life, or another policy, our agency has you covered.
Mission Statement
Pete Mitchell and Associates, Inc. is committed to being responsive to our client's total insurance needs in an accurate and timely manner. We provide the highest quality automobile, home, business, life, and health products available from the insurance marketplace today. Superior customer service and professional counseling are held to be hallmarks of our agency.
What Does Independent Mean?
"Independent" means we're not tied to any one insurance carrier. In other words, we can research rates and coverage options from several top insurance companies to find the best policies for you.
We do the shopping and comparing to save you time and money!
Awards & Recognition
3x "Benny Award" Winner, awarded by the Black Business Association

2018 – Outstanding Professional Service"
2009 – "Outstanding Service Provider"
1999 – The Most Outstanding Professional Services"

2017 "M/WBE Quality Assurance Business of the Year", awarded by The Mid-South Minority Business Council Continuum
2003 "Flame Award" Winner, awarded by Memphis, Light, Gas, and Water, in recognition of the agency's perseverance, dedication, growth, and contributions to the local economy
2002 – "Helping Hand Award", awarded by the Shelby County Office of Equal Opportunity Compliance for providing excellent service to their vendors
Professional and Community Affiliations
Professional Insurance Association (PIA)
National African-American Insurance Association (NAAIA)
Society of Certified Insurance Agents
American Insurance Marketing and Sales Society
Ole Miss Chapter of Risk Management and Insurance
The Black Business Association of Memphis
Mid-South Minority Business Council Continuum
Memphis Regional Chamber of Commerce
Memphis Area Minority Contractors Association
Better Business Bureau
Notable Corporate Clients
Shelby County Government
First Tennessee Bank
City of Memphis
Memphis Light, Gas, and Water Division
Baptist Memorial Health Care
Memphis Shelby County Airport Authority
Shelby County Schools
Tate Computer Systems
Lenny's Restaurants
How to Get in Touch
We invite you to submit a free online quote request or call us at 901-345-6176 to review coverage options for auto, home, life, health, business, personal, liability and more.
We provide free, no hassle and no obligation insurance quotes to help you make an informed decision.
Need an insurance quote? Get in touch!
Access quotes from the Nation's most trusted insurance carriers. It's comparison shopping at the click of a mouse.